Uniform
---
AFB Dance Academy hopes that students take pride in their appearance when wearing their uniform and attending classes. We request that students wear the correct uniform for every lesson. This is not only for aesthetic reasons but also for reasons of safe practice. Dance uniform is designed to be easy to move in and not restrict dancers movements. The close fitting items allow the teachers to easily assess students body positions and posture during lessons. Wearing clothing that is not suitable can obstruct the teacher view and could lead to injuries.
GRADES 1 & 2
---
GIRLS
---
Marine Blue Sleeveless Leotard with Princess Front Seams
Marine Elasticated Belt
Pink Ballet Socks
Pink Ballet Shoes
Character Skirt (ribbons shades of blue)
RAD Character Shoes (low heel)
Tap Shoes (any colour)
BOYS
---
White Short Sleeved Leotard
Navy Blue Shorts (loose style)
White Ballet Socks
Black or White Ballet Shoes
Black Oxford Character Shoes
Tap Shoes (any colour)
---
GRADES 3 – 5
---
GIRLS
---
Navy Blue Sleeveless Leotard with Front Princess Seams
Navy Blue Elasticated Belt
Pink Ballet Tights
Pink Ballet Shoes
Character Skirt (ribbons to complement leotard)
RAD Character Shoes (Cuban heel)
Optional – Tap Shoes (any colour)
---
---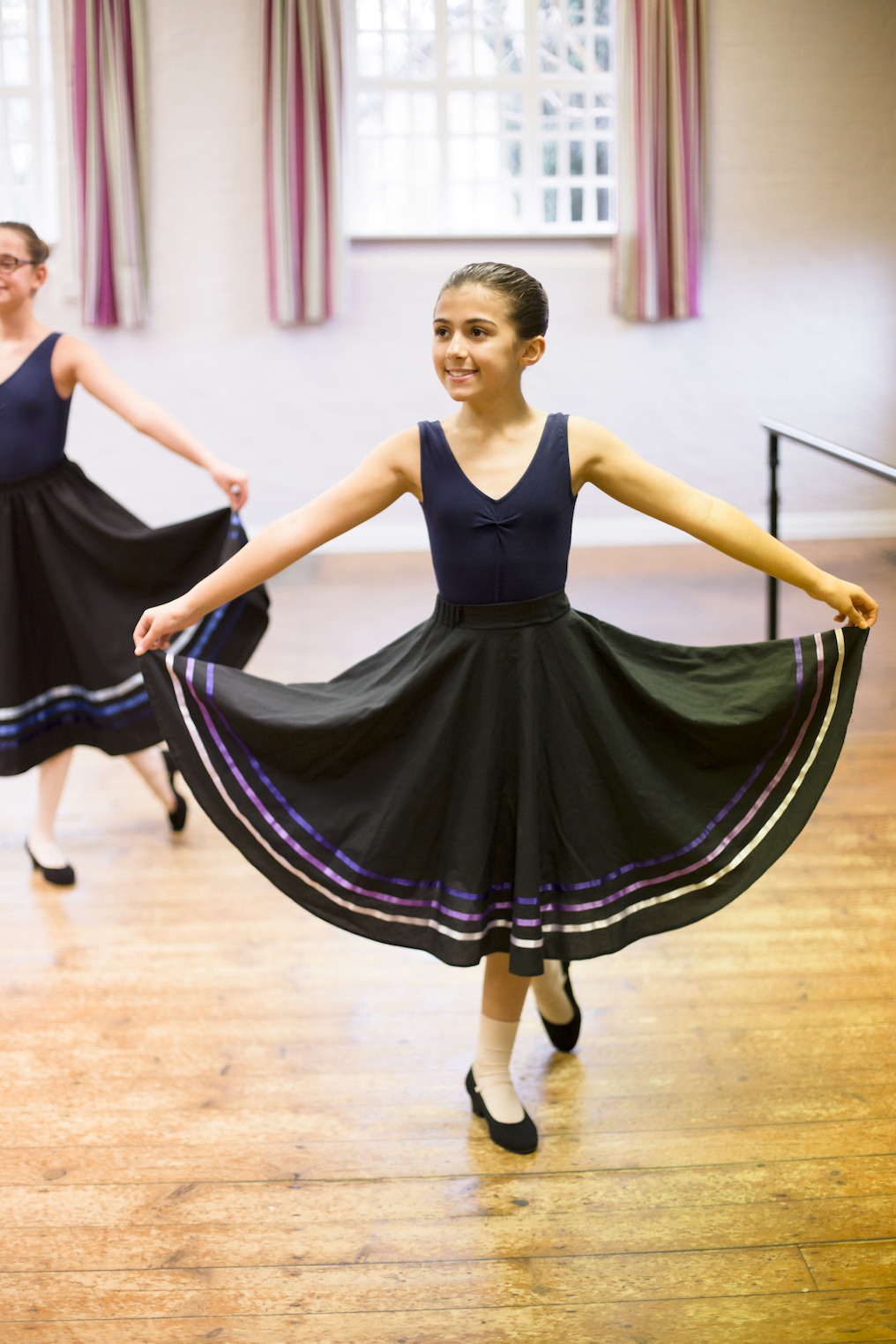 ---
POINTEWORK

---
Pointe shoes should be purchased personally from a dance supply shop as they must fit properly. Purchasing them online is not appropriate.
TAP SHOES

---
Tap shoes can be of any colour or design. Older students should have toe and heel taps.
DANCE SUPPLY SHOPS

---
Synergy:
80 St Mary's Road
Market Harborough
01858 463175
---
All dancers are required to wear the appropriate uniform for their grade when taking RAD exams. In order for the dancers to become comfortable with and used to the uniform it is suggested that it is worn as class uniform.
Long hair should be tied up and off the face, ideally in a bun. If hair is kept loose it can obstruct the teachers view of the dancers form which will inhibit teaching. Dancers can also get into bad habits of playing with or flicking loose hair which can be hard to break once exam time comes round. Dancers frequently need to use their heads and in the later grades in particular the shoulders and upper back, long hair can get in the way.
Cardigans and crossovers are not a compulsory part of the uniform and should not be worn by younger dancers. The dance rooms are heated and should be warm enough for them without the need for a cardigan. Once one wants to take theirs off generally the rest follow and this usually occurs only a few minutes into the class. For older dancers they should only be worn in cold weather at the beginning of the class. Dancers will be required to remove cardigans and any other warm up items after the warm up or barre section of the class. Baggy jumpers, hoodies are not suitable. Only close fitting cardigans are permitted as these allow the teacher to see the dancer's form which is essential when correcting technique.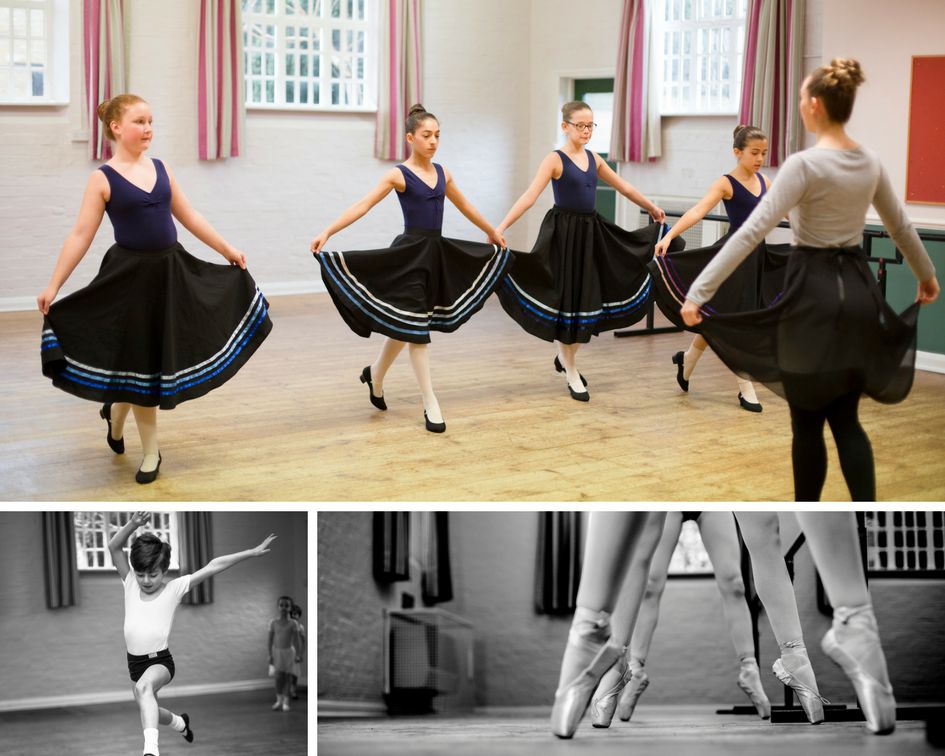 ---